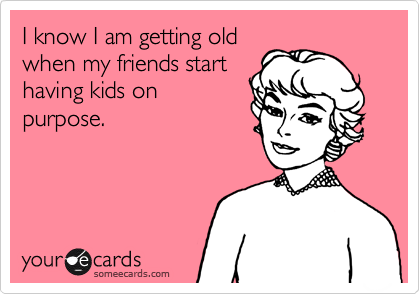 It seems like every time I log onto Facebook another friend or sorority sister is announcing that they have a baby on the way. I see lots of baby showers in my future so I've started to keep an eye out for gifts. All I have to say is, if you are in the same boat and looking for baby gear-
etsy
,
etsy
,
etsy
. Oh my word. It's enough to make a girl go all J. Lo à la
The Back-up Plan
*.
While I love etsy, if anyone has any favorite "go-to" baby resources- I am all ears! I usually try to give the parents-to-be something cute as well as something useful off their registry. There is so much adorable stuff out there, that it's tempting to go one-track-minded with gifts (and I mean, lets face it- a trip to Babies R Us is a teensy bit scary to those of us that are still single... nipple pads,
Budro's Butt paste
, "breast friends",
yikes!)
But obviously the parents are just like you and would rather shell out their cash for the fun stuff rather than bottle drying racks, right? That's why I compromise and go with half cute/half useful.
So there you have my theory on buying baby gifts. Congrats to all my sweet friends that are knocked up!
In the meantime, I am off to find the perfect gift for
Jacque and Cutler's
newest addition, little Thatcher:
If that sweet little yawn didn't make you smile, there is surely something wrong with you!

***

*Prior to judging my taste in movies, it should be noted that as I general rule, I refrain from all J. Lo movies including, but not limited to: Maid in Manhattan, Gigli, and the aforementioned The Back-up Plan. However, The Wedding Planner is a notable exception to this rule primarily due to the inclusion of one, Mr. Matthew McConaughey.